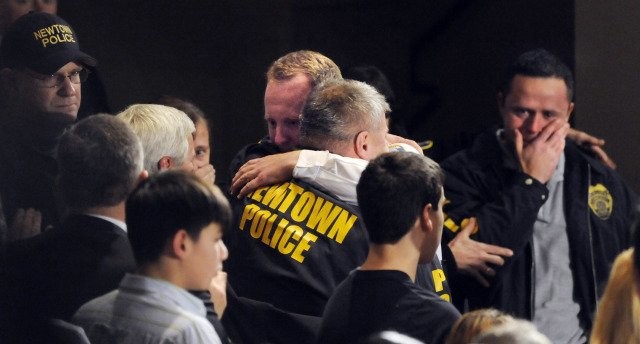 01 Oct

Workplace Violence: Psychological Impact of Active Shooter Events on Law Enforcement

Abstract

Workplace violence may take many different forms; however, none grant as much immediate attention as an active shooter event. Also referred to as 'active threat,' these events are the fastest growing and the most violent type of workplace violence. They can occur with little to no warning and on average, are over before law enforcement arrives. The psychological impact of such events is far-reaching and touches first responders, as well as the victims and their families.  These incidents can cost millions every year in lost production, sick days, mental health treatments, as well as attrition. The need to research the long and short-term effects has become apparent as attacks become more prevalent. This paper will review some of the more publicized active shooter events and discuss the psychological impact they have had on responding law enforcement officers.

Keywords: workplace violence, active shooter, active threat

Workplace Violence: Impact of Active Shooter Events on Law Enforcement

Law enforcement officers are no stranger to violence within the scope of their jobs. According to Bartol and Bartol (2012), they average the highest rate of workplace violence in the nation.  Unlike the general public, workplace violence for law enforcement is perpetrated not by co-workers but by criminals. The violence faced by officers can be physical or verbal, and the types of weapons used against them are vast. In the past, gun violence against officers was a rare occurrence. Unfortunately, with active shooter events on the rise, it is becoming more prevalent (Leino, Selin, Summala, & Virtanen, 2011).

When an event does occur, law enforcement descends upon the location in record numbers, but it may be the single patrol officer first on scene who must deal with the shooter. The information received from dispatch may be minimal; he may not even have a description of the shooter. He will be hunting for the threat, bypassing the injured and bleeding. They may cry out to him for help, cling to him if they are close enough. Yet until the threat is neutralized, he has no choice but to ignore victims (DHS, 2014).

Definition & Statistics

The Federal Bureau of Investigation (FBI, n.d.) defines an active shooter event "as an individual actively engaged in killing or attempting to kill people in a populated area" (para. 1). The Department of Homeland Security (DHS, 2014) provides three elements to their definition of an active shooter: (1) Suspect(s) are actively engaged in killing or threatening to kill or cause grieves bodily injury; and (2) taking place in a target-rich environment; and (3) is ongoing when law enforcement arrives. Bartol and Bartol (2012) did not specifically address active shooter; however, discussed 'mass murder' and provided a similar definition to that of an active shooter which was a "person barricaded himself inside a public building and randomly kills persons with whom he has contact" (p. 268). There are many other definitions; but for this paper, the above will be referenced.

Much like the definition, statistics on active shooters vary significantly. According to a collaborative study by the FBI and Texas State University (Blair & Schweit, 2014), between 2000 and 2012, there were 160 active shooter events. This averages to be 11.4 incidents per year (an average of 6.7 per year during the initial seven years and 16.4 per year in the subsequent seven years). This is an increase of just over 155 percent. The report specified that 67 percent of incidents were over before police arrived on the scene. According to the definition provided by DHS, these would not be considered active shooter events because one of the three required elements is that the shooter is still actively engaged in killing when the police arrive (DHS, 2014). Additionally, the FBI report was inconsistent with the criteria used for the 160 cases. A mass casualty event defined by law is three or more killed (FBI, n.d.); however, of the 160 cases, as many as 10 had zero deaths. In at least two of those cases no one was even wounded (Blair & Schweit, 2014).

When taking into consideration the lack of consistent criteria used for the FBI report on active shooter statistics, it becomes even more important to compare it to other reports. The Office for Victims of Crime (OVC, 2017) reported just one active shooter incident in 2000, where the FBI reported seven. An independent study (Burgett, 2016), during the same 14-year time period, using similar albeit inconsistent criteria as the FBI, found 40 additional incidents in faith-based facilities alone. Based on this information, it would appear that the FBI report was a study of 160 events and not a count of events during a 14-year time period. This is an important distinction to make regarding an often-quoted government report.

Regardless of inconsistencies, the report remains one of the most comprehensive on active shooter statistics in existence. It goes on to report a 14-year total of 486 people killed and 557 wounded. The incidents took place in 40 of the 50 United States and the District of Columbia. In 40 percent of events the shooter committed suicide, three percent of shooters remained at large at the time the report was released, and the remaining 57 percent were killed on the scene or taken into custody. Regarding locations of the events; 45.6 percent occurred in business, 24.4 percent occurred in schools, 10 percent in government buildings, and 3.8 percent in faith-based facilities. The remaining 16.2 percent took place on military bases, in open space, residents, or hospitals (Blair & Schweit, 2014). These statistics demonstrate a disturbing trend of increasing violence, but it is important to look at how it began.

History

Decades before 'active shooter' became a commonly used term; in the early morning hours of September 6, 1949, Howard Unrah of Camden, New Jersey took a German Luger Po8 and 9mm pistol, and used them to murder 13 people and wound three others in his neighborhood. Unrah's 20-minute rampage, later called his "Walk of Death," ended after a shootout with police led to his capture. This incident would be called the first mass shooting incident in American history (Sauer, 2015). Another significant incident occurred in Edmond, Oklahoma on August 20, 1986. Having received a reprimand the day before, Patrick H. Sherrill, armed with three handguns, walked into the post office where he worked and proceeded to kill 14 and wound six of his coworkers. He then took his own life. This event brought the concept of mass shooting into the workplace and gave life to the phrase "going postal" (Everett, 2009).

However, it was not until April 20, 1999, incident at Columbine High School that the term "active shooter" was seared into the minds of all Americans. During the 45-minute attack perpetrated by Eric Harris and Dylan Klebold, law enforcement staged outside of the school and awaited the arrival of the Special Weapons and Tactics (SWAT) division. Before they arrived, 13 people were killed, and 21 were wounded (Larkin, 2009). The psychological impact on those officers who were told to wait and not enter the school, varied little to that suffered by students and faculty who were inside the school awaiting help. The event would ultimately change how law enforcement trained and responded to similar events (Nichols, 2012).

Sandy Hook Elementary: A Case Study

On the morning of December 14, 2012, Adam Lanza shot his mother while she was still in bed using a .22 caliber rifle, killing her. Lanza, heavily armed, then proceeded to drive to Sandy Hook Elementary School. He used the Bushmaster semi-automatic rifle to shoot his way through the plate glass window located adjacent to the locked doors at the front entrance. Lanza first encountered the principal and the school psychologist as they were responding to the noise generated by the rifle and breaking glass. Lanza shot and killed them both. He also killed two additional staff members who were in the hall. Upon entering the main office, Lanza failed to see the individuals hiding under the front desk. Proceeding down the hall and past the two bodies of the faculty members, Lanza entered first-grade classrooms 8 and 10; it is not known which classroom he entered first. Between the two rooms, he killed four adults and 20 children and wounded two others. Lanza then used a pistol to take his own life while in classroom 10 (Office of the Attorney General for the State of Connecticut [OAGSC], 2013).

The first 911 call was placed at 9:35:39 a.m. It took less than four minutes for the first three officers to arrive on the scene. Lanza shot himself one minute after the arrival of the officers.  The officers entered the school less than six minutes after the 911 call. From the time the school locked the front doors at the start of the school day to the last shot fired, was less than 11 minutes. In less than 11 minutes, 20 young children and adults were dead (OAGSC, 2013).

In the immediate aftermath, law enforcement struggled to determine if Lanza had an accomplice who might still be on the school grounds. As they began clearing the building, they started making contact with victims (OAGSC, 2013). One officer found a young girl standing in the center of classroom 8, clearly in shock and surrounded by her dead classmates and teachers. She was covered in their blood. At that moment, the officer did not know who the shooter was or if he had been neutralized. He told the girl to stay in the room. As soon as he entered room 10 and found Lanza's lifeless body; he returned to the girl, scooped her up in his arms, and rushed her out of the building. Other officers lined the hall where bodies of the faculty members lay, to hide them as the children were evacuated from the school (Pow & Thompson, 2013).

In all, more than 12 local, state, and federal agencies worked the crime scene and collaborated on the investigation. It took seven days to process all the evidence from the scene. The deceased victims were removed from the school to a large tent located in the parking lot for identification; which was largely done with the use of photographs, clothing, and personal descriptions. The following day, bodies were transported to the Office of the Chief Medical Examiner where autopsies were conducted. According to his report, the damage inflicted by the high-powered rifle was unmitigated. All the victims had been shot at least twice, some as many as 11 times (OAGSC, 2013).  The number of officers and first responders who were affected by what they encountered at Sandy Hook numbered in the hundreds, and most of them did not have to go inside to be impacted.

The Psychological Impact

The shooting at Sandy Hook Elementary was called a national tragedy by the media. The impact reached far outside the small town of Newtown, Connecticut. However, in the months that followed as new coverage waned and the nation found other things on which to focus; the community and first responders of that small town struggled to recover. In an article published just over a month after the shooting, several responding officers recounted their experiences from that day. Those first on the scene said they could still hear shots being fired as they exited their vehicles and tried to approach the building. They could tell by the sound it was a high-powered rifle, but it was so loud, they first thought the shooter was outside, and they were looking for someone to engage. The was a lull in the gunfire as they got closer to the building and then a final shot rang out; presumably, the one which ended Lanza's life (Pow & Thompson, 2013).

Pow and Thompson (2013), indicated several of the officers had described the scene in the classrooms as surreal. The lifeless bodies of so many small children were reminiscence of a staged crime scene; something from their active shooter scenario training, only this was real. The officers searched the bodies for any signs of life. One officer found a girl who had a barely detectable pulse. He rushed her out to an ambulance and told her, "You're safe now, your parents love you" (para. 12). He would later hear the girl later died at the hospital.

As the officers rushed into the building, those who were known to have young children of their own were advised against entering rooms 8 and 10. However, many of those who never even entered the building still suffered severe psychological distress. Several of the first responders reported feeling helpless and guilty.  They felt guilty for not arriving sooner to stop the carnage and helpless for not being able to do more to treat those who had been shot. Other officers reported sleeplessness, nightmares, difficulty performing routine job duties, depression, and drastic mood swings.  Many would eventually report suffering from Post Traumatic Stress Disorder (PTSD) (Pow & Thompson, 2013). The Chief of Police at the time, Michael Kehoe, expressed concerns of suicide with some of his officers in the months following the incident (Padilla, 2016).

Newtown represented the first time since the terrorist attacks of 9/11 that so many officers openly sought professional help for job stress. Police Lt. Christopher M. Vanghele, one of the first three officers on the scene that day, sought to heal through public speaking (Barry, 2013). Others sought to share their stories through interviews with local and national media outlets (Pow & Thompson, 2013). After taking a year to help her husband deal with his PTSD, the wife of Police Chief Michael Kehoe sought help for her own secondary traumatic stress (STS) through a treatment called Eye Movement Desensitization and Reprocessing (EMDR) (Padilla, 2016). The treatment helps victims to process traumatic events by forcing them to focus on sound or back and forth movement while recalling the event. This is done until the victim's memory recall can be reprogrammed and the memory itself becomes less distressing (National Center for PTSD [NCPTSD], n.d.).

Padilla (2016) reported responding officers from Newtown, in conjunction with the U.S. Department of Justice, pressured the National Alliance on Mental Illness to develop a guide that would aid police departments in preparing for and recovering from mass casualty events. 'Preparing for the Unimaginable' offers suggestions on safeguarding the mental wellbeing of police officers and other first responders exposed to carnage from active shooter and other mass casualty events. The handbook contains accounts from officers who have experienced events first-hand, as well as tips for assisting officers in the healing process. It advises assigning a mental health incident commander to more readily identify possible signs of PTSD in officers and first responders working an incident.

Reports of PTSD from officers in an incident like Sandy Hook are not at all uncommon. According to Norris (2007), it is the most prevalent response to an active shooter event. In a study of 15 active shooter incidents; pervasiveness, permanency, and predictors of PTSD were examined. The study showed that PTSD was diagnosed in up to 36 percent of those present during the event. A much higher percentage described symptoms that were borderline PTSD. Most research subjects suffering from PTSD presented with no prior diagnosis of mental illness. However, females who had previously diagnosed with PTSD or suffered from severe depression demonstrated an increased risk of reoccurring PTSD after an active shooter event. A year after the event, the study showed PTSD to have declined to from 36 to 18 percent. The prevalence of the disorder did not significantly change between one and three years.

Norris (2007) suggested that primary victims were affected at a more severe level than secondary victims, such as family members and the community. However, Figley and Salston (2003) discussed secondary traumatic stress (STS) which was seen in the case of Chief Kehoe's wife in the Newtown incident. Also referred to as 'secondary impact,' STS is commonly seen in trauma professionals and volunteers who help victims after an event. Ms. Kehoe's exposure to her husband's stories and her attempts to help and support him through his PSTD was likely the cause of her STS.

According to Figley and Salston (2003), STS can cause "burnout, compassion fatigue, vicarious traumatization (VT), and traumatic countertransference" (p. 167). These secondary impacts could have been seen in volunteers, counselors, community members, and first responders who were not directly involved with the investigation at Newtown. Though, likely due to privacy laws, this author found a deficiency in information regarding the mental health of most first responders from the Newtown incident. The exceptions being those who chose to speak publicly about their struggles.

Conclusion

Following the shooting at Columbine High school, police agencies began pushing for training for their officers to better prepare them for such events. Policies were rewritten which allowed first responding officers to enter and neutralize the threat rather than staging and awaiting SWAT's arrival. Many different types of training have been developed over the years. Advanced Law Enforcement Rapid Response Training (ALERRT) (Nichols, 2012), Multiple Assault Counter Terrorism Action Capabilities (MACTAC) (Los Angeles Police Department [LADP], 2011), and the Department of Homeland Security's Active Threat Training (DHS, 2014) are all scenario-based training programs and last between three to five days. Though most training is funded by the federal government, agencies still must cover associated costs such as travel and officers pay or overtime. These programs are similar in basic theory; however, the few differences can be significant and add to confusion and frustration when multiple agencies arrive on the scene and have all attended different training programs.

Many cities have conducted large-scale active shooter and mass casualty training exercises which include multiple law enforcement agencies, emergency medical personnel, fire departments, emergency management, and hospitals. Although expensive and time-consuming (it may take up to six months to coordinate a one-day drill), they have proven to be invaluable. Law enforcement agencies have also begun to incorporate emergency medical personnel into active shooter training in order to get medical help to victims more quickly and potentially save more lives.

Training can help prevent and mitigate the impact of stress and psychological issues by better preparing officers to respond to active shooter events. However, requiring more training for officers who are already overworked can cause other problems. In addition, smaller agencies may not have manpower enough to cover shifts for those officers attending training; or they may only be able to train once every couple of years. Yet it is usually the smaller cities in which active shooter events occur; thus, where the training is most needed.

Police officers have a reputation for hiding emotions related to the stressors of their job. The shooting in Newtown, however, was so horrific that many sought professional help and some even left their jobs on their own accord or took long-term disability. Most, if not all the officers had received active shooter training. They knew how to respond, but when they arrived, the shooter had killed himself. What they had not been trained for was how to cope with the psychological impact of 20 dead first-grade children.

Statistics continue to show a yearly increase in active shooter events. Continued training is needed, not just for tactics but also to preserve the mental health of officers. Not all active shooter events are as horrific as the one in Newtown. That does not mean the psychological impact on responding officers is not equally as damaging.

References

Barry, S. (2013). Sandy Hook Elementary School shooting first responder talks about the horror at victim rights conference in Holyoke. Masslive. Retrieved from http://www.masslive.com/news/index.ssf/2013/04/sandy_hook_first_responder_key.html

Bartol, A. M., & Bartol, C. R. (2012). Introduction to Forensic Psychology: Research and Application (3rd ed.). Thousand Oaks, CA: Sage Publications, Inc.

Blair, J. P., & Schweit, K. W. (2014). A study of active shooter incidents, 2000-2013. Texas State University and Federal Bureau of Investigation. Retrieved from https://www.fbi.gov/file-repository/active-shooter-study-2000-2013-1.pdf

Burgett, N. J. (2016). Potential threats to faith-based organizations. Unpublished study. NJ Burgett, LLC. Retrieved from http://nikkiburgett.com/churches/

Department of Homeland Security. (2014). Federal Law Enforcement Training Center Enforcement Operations Division: Active shooter threat instructor training program. ST-5111A

Everett, D. (2009). Edmond post office massacre. Oklahoma Historical Society. Retrieved from http://www.okhistory.org/publications/enc/entry.php?entry=ED003

Los Angeles Police Department. (2011). Multi-Assault Counter Terrorism Action Capabilities: Use of force – tactics directive. Directive No. 12.

Federal Bureau of Investigation. (n.d.) Active shooter resources. Retrieved from https://www.fbi.gov/about/partnerships/office-of-partner-engagement/active-shooter-resources

Figley, C. R., & Salston, M. (2003). Secondary traumatic stress effects of working with survivors of criminal victimization. Journal of Traumatic Stress, 16 (2), 167-174.

Larkin, R. W. (2009). The Columbine legacy: Rampage shootings as political acts. American Behavioral Scientist, 52 (9), 1309-1326. doi:10.1177/0002764209332548

Leino, T. M., Selin, R., Summala, H., & Virtanen, M. (2011). Violence and psychological distress among police officers and security guards. Occupational Medicine, 61, 400-406. doi: 10.1093/occmed/kqr080

National Center for PTSD. (n.d.) Eye Movement Desensitization and Reprocessing (EMDR) for PTSD. Retrieved from https://www.ptsd.va.gov/public/treatment/therapy-med/emdr-for-ptsd.asp

Nichols, T. (2012). How 5 active shooter incidents have changed police training. PoliceOne News. Retrieved from https://www.policeone.com/active-shooter/articles/6002951-how-5-active-shooter-incidents-have-changed-police-training/

Norris, F. H. (2007). Impact of mass shootings on survivors, families, and communities.  National Center for Posttraumatic Stress Disorder: PSTD Research Quarterly, 18 (3), 1050-1835.

Office for Victims of Crime. (2017). Mass casually shooting fact sheet. Retrieved from https://ovc.ncjrs.gov/ncvrw2017/images/en_artwork/Fact_Sheets/ 2017NCVRW_MassShootings_508.pdf

Office of the Attorney General for the State of Connecticut. (2013). Shooting at Sandy Hook  Elementary School: Final report. Retrieved from http://www.ct.gov/csao/lib/csao/Sandy_Hook_Final_Report.pdf

Padilla, S. (2016). How a cop and his wife found peace after the Sandy Hook massacre. Los Angeles Times. Retrieved from http://www.latimes.com/nation/la-na-sandy-hook-massacre-20160606-snap-story.html

Pow, H., & Thompson, P. (2013). 'You're safe now, your parents love you': Newtown policeman reveals heartbreaking last words to dying Sandy Hook victim as officers recount horrific scene for the first time. Daily Mail. Retrieved from http://www.dailymail.co.uk/news /article-2270191/Sandy-Hook-shooting-Newtown-policeman-reveals-heartbreaking-words-dying-Sandy-Hook-victim-officers-recount-horrific-scene-time.html

Sauer, P. (2015). The story of the first mass murder in U.S. history. Smithsonian.  Retrieved from http://www.smithsonianmag.com/history/story-first-mass-murder-us-history-180956927/

To view this article on LinkedIn, click here.